Seeking to cement their international expansion strategy, the REPNUNMAR - Logística e Trânsitos, Lda., joined the global network of cargo agents, called Security Cargo Network.
---
The new General Data Protection Regulation (GDPR) entered into force on 25th May 2018, imposes a strict management of the processing of personal data, implying changes in the process and procedures in organizations.
---
TAP has been investing in its air freight business under the name of TAP Cargo, and every year awarding its best business partners based on tonnage invoicing/transportation.
A event was held on June 22nd at Quinta dos Machados - Gradil - Mafra, attended by CEO Carlos Silvestre, Commercial Director Carlos Duarte and Repnunmar Air Department Manager Rui Santos .
In this event, the statistics regarding the air cargo transported by TAP in the year were announced, and new services and destinations were also presented.
Repnunmar was among the top five logistics operators, in the center-south region, with the highest cargo managed.
This award comes as a public recognition for the continuous improvement of the services rendered by Repnunmar, as well as the ability to find solutions tailored to the needs of its clients.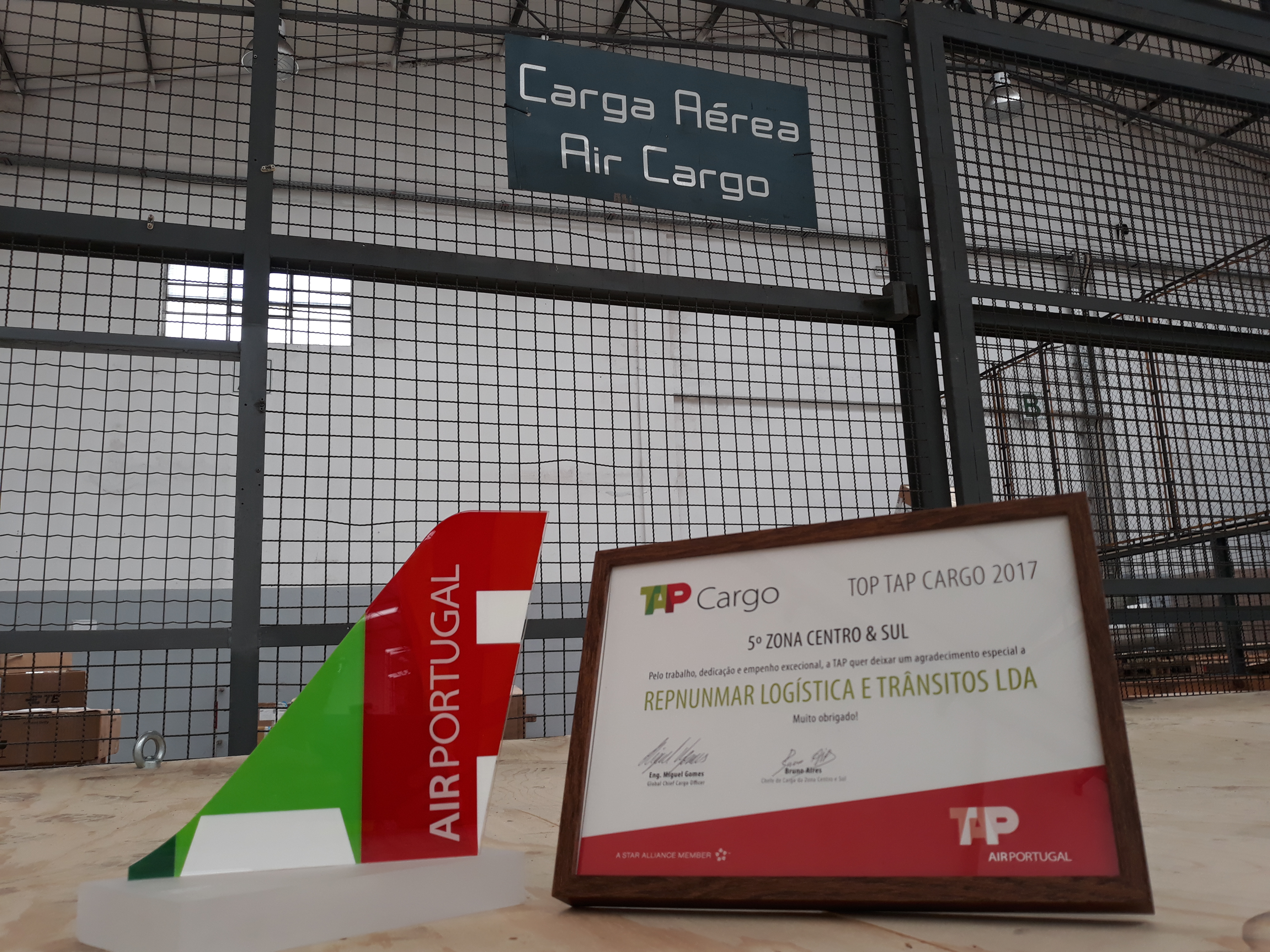 ---
Following the rapid growth of Repnunmar - Logistica e Trânsitos, a new logistic operation area was inaugurated in the city of Sines (South of Portugal) at the beginning of this year.
---