silvestre1

Visualizações: 15
Rating:

( 0 Rating )
Dear customers and suppliers,
Since September 20th, 2022, we are having internet constraints, unable to access the corporate email box @silvestresilva.com. thus, we ask for your kind cooperation and understanding, and until further notice from us, you should, at the moment, contact us by phone, mobile phone or using the alternative email addresses indicated by our internal services.
We count on your usual good collaboration, thanking you in advance.
---
silvestre2

Visualizações: 162
Rating:

( 0 Rating )

The Camarate facilities were transferred to a besieged space in TERTIR's Alverca park. Through this change in facilities, we were able to be strategically positioned, have better access and working conditions and the railway line available for all types of service. Visit us at our new facilities.
---
silvestre3

Visualizações: 1876
Rating:

( 0 Rating )
TAP has been investing in its air freight business under the name of TAP Cargo, and every year awarding its best business partners based on tonnage invoicing/transportation.
A event was held on June 22nd at Quinta dos Machados - Gradil - Mafra, attended by CEO Carlos Silvestre, Commercial Director Carlos Duarte and Repnunmar Air Department Manager Rui Santos .
In this event, the statistics regarding the air cargo transported by TAP in the year were announced, and new services and destinations were also presented.
Repnunmar was among the top five logistics operators, in the center-south region, with the highest cargo managed.
This award comes as a public recognition for the continuous improvement of the services rendered by Repnunmar, as well as the ability to find solutions tailored to the needs of its clients.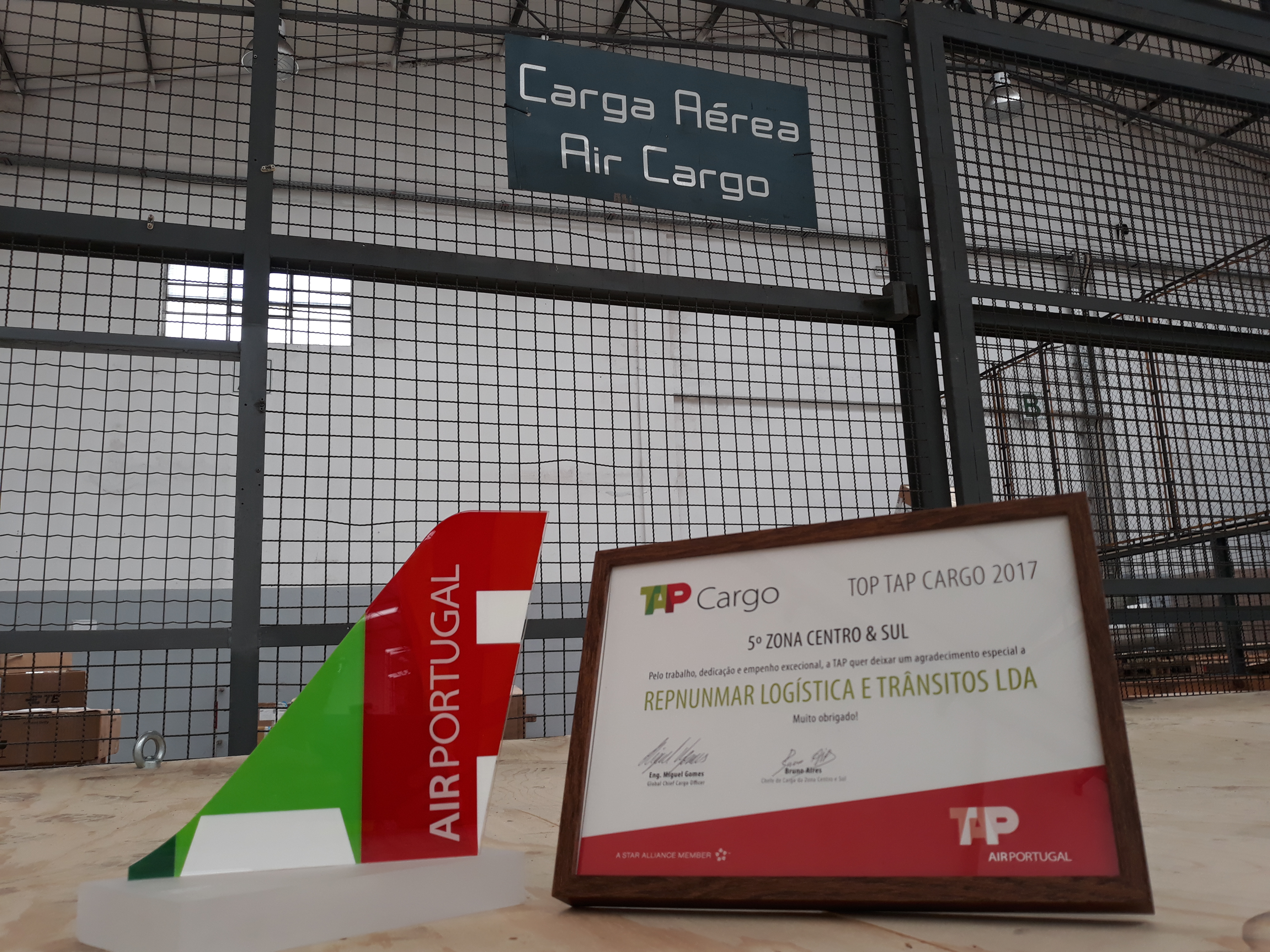 ---
silvestre1

Visualizações: 686
Rating:

( 0 Rating )
Seeking to cement their international expansion strategy, the REPNUNMAR - Logística e Trânsitos, Lda., joined the global network of cargo agents, called Security Cargo Network.
---
silvestre3

Visualizações: 1660
Rating:

( 0 Rating )
The new General Data Protection Regulation (GDPR) entered into force on 25th May 2018, imposes a strict management of the processing of personal data, implying changes in the process and procedures in organizations.
---